Our Attorneys
For more details,
visit their personal pages.
For more than 30 years, we have been serving the legal needs of Central Pennsylvania including the Williamsport, Lewisburg, Canton, Towanda, Wellsboro, Sunbury, Shamokin, Danville, Bloomsburg, and Scranton/ Wilkes-Barre areas.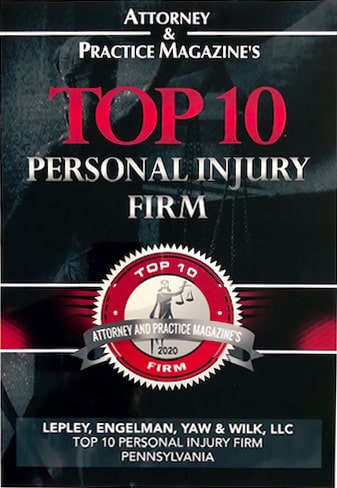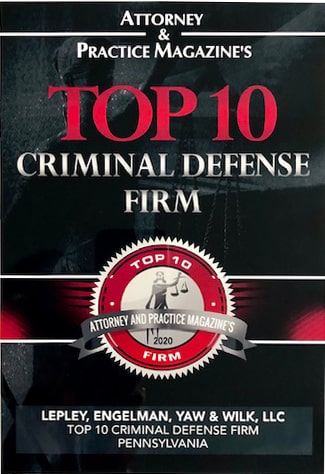 Welcome to Lepley, Engelman, Yaw & Wilk Attorneys-at-Law
For more than 30 years, the attorneys at the law offices of Lepley, Engelman, Yaw & Wilk, LLC have focused on personal injury, workers compensation, divorce/family law, and criminal law. Our attorneys have years of experience successfully litigating such cases in over 20 counties in Pennsylvania, and throughout the country with some cases setting legal precedents.
Our award-winning, multifaceted law offices offer clients a broad array of legal services. We are pleased to offer personal injury consultations at no cost. Contact the law offices of Lepley, Engelman, Yaw and Wilk, LLC today to schedule a consultation.
We have litigated cases in the following areas and would be honored to serve as your lawyer in Bloomsburg, Canton, Clinton County, Danville, Lewisburg, Lycoming County, Mansfield, Scranton, Shamokin, Sunbury, Towanda, Wellsboro, Wilkes-Barre, Williamsport and more. We look forward to providing you with a helpful consultation.
Lepley Law Has Served Clients for more than 30 Years!
Lepley, Engelman, Yaw & Wilk is proud to celebrate more than 30 YEARS OF LEGAL SERVICE to the communities of North Central Pennsylvania.
Our sincere thanks to all our clients and friends.
Contact us for a FREE Personal Injury consultation.
If we don't win, you don't pay!
140 East Third Street, Williamsport (570) 323-3768
320 Market Street, Lewisburg (570) 522-0505
Northern Tier Pennsylvania (570) 673-4081
(800) 422-5396
Contact us today!