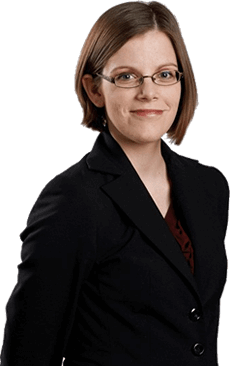 Heather Willis Lewis
Divorce
Child Custody
Spousal Support
Property Settlement
Protection From Abuse
Prenuptial, Cohabitation Agreements
Heather Willis Lewis
Heather Willis Lewis earned her Juris Doctorate (J.D.) from the William and Mary School of Law in 2009 where she was Senior Articles Editor for the William and Mary Journal of Women and the Law. In 2004 and 2005, she was a legal intern for the Elliott Law Firm, Colonial Heights, VA. In 2007, she was a Clerk for Gilbert A. Bartlett, P.C. in Williamsburg, VA.
A resident of West Milton, Heather graduated summa cum laude from East Carolina University in 2005 where she earned her Bachelor of Arts (B.A.) degree with double majors in English and History. Heather worked for over a year at a large law firm in Roanoke, Virginia and for three years at a Williamsport based law firm doing Family Law and general civil litigation.
Heather has served as a Board member for the Greater Lycoming Habitat for Humanity since August 2013 and is a graduate of the Leadership Lycoming Class of 2013. Heather enjoys spending time with her family, reading fiction and watching TV and movies.
Heather is a member of the Pennsylvania Bar Association, the Lycoming Law Association, the Union/Snyder Bar Association, and the Virginia State Bar. Her family law practice encompasses over eleven counties served by the firm.
Heather Willis Lewis - Admitted to the Pennsylvania Bar, 2010; the Virginia Bar, 2009; the Third Circuit, 2012; the Middle District of Pennsylvania, 2011; and the Western District of Virginia, 2010. Graduate of East Carolina University, B.A., suma cum laude, 2005 and the William & Mary School of Law, J.D., 2009. Member of the Pennsylvania Bar Associate, the Virginia State Bar, the Lycoming Law Association, and the American Bar Association.
140 East Third Street, Williamsport (570) 323-3768
238 Troy Street, Canton (570) 673-4081
320 Market Street, Lewisburg (570) 522-0505

(800) 422-5396
Contact us today!