Lepley, Engelman, Yaw & Wilk Awarded Top 10 by Attorney & Practice Magazine
Lepley, Engelman, Yaw & Wilk received the Top 10 Award from Attorney & Practice Magazine for Top 10 Personal Injury Firm and Top 10 Criminal Defense Firm in Pennsylvania.
Attorney and Practice Magazine Top 10 attorney award is an achievement reserved for only those attorneys who have demonstrated the highest degree of excellence in his or her area of law. Because of their stringent standards, less than 1% of attorneys nationwide receive this award. The winning law firms are included on a list which is published on www.attorneyandpractice.com as well the quarterly magazine.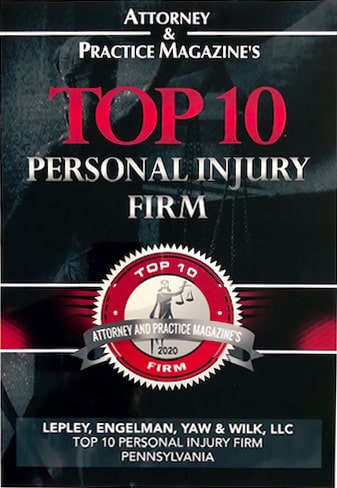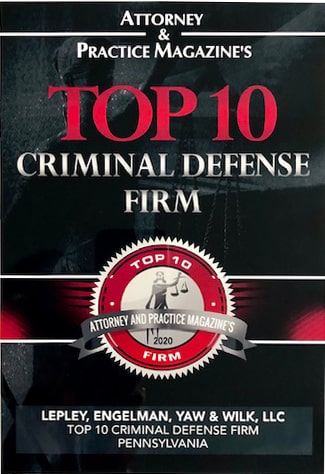 You can learn more about our award-winning personal injury and criminal defense attorneys by reading their respective pages or by contacting us.