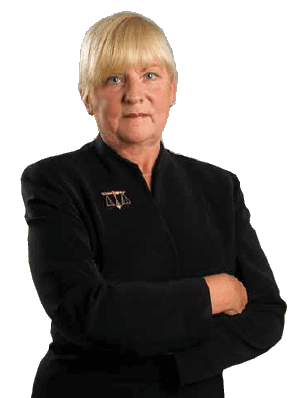 Janice Ramin Yaw
Of Counsel
Divorce
Child Custody
Spousal Support
Property Settlement
Protection From Abuse
Janice Ramin Yaw
When you need a domestic relations attorney, you need an attorney who will fight for your rights, but yet is sensitive to the emotional turmoil that accompanies divorce, separation and custody litigation.
I have handled thousands of family law cases and have the unique experience of having been a family law client before I became a family law attorney. My eight county practice is limited to helping you in your family law matters. I do not represent litigants in any other type of case. I have represented judges, doctors, lawyers, men, women and children and have won several precedent-setting cases. I have tried more family law cases than any other attorney in my eight county area (Lycoming, Clinton, Tioga, Sullivan, Columbia, Snyder, Union, and Montour Counties.)
When you choose an attorney for your family law case, choose a lawyer who concentrates in the area of family law and who will give you aggressive representation and dedication to your family law matter.
Janice Ramin Yaw - Admitted to the Pennsylvania Bar, 1988. Graduate of Lycoming College, B.A., 1970, Magna Cum Laude; Villanova University, J.D., 1988. Member of the Pennsylvania Bar Association, Family Law Section.