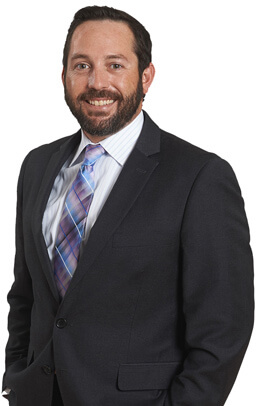 Jason Lepley
Divorce
Child Custody
Spousal Support
Property Settlement
Protection From Abuse
JasonL@lepleylaw.com
Jason Lepley
Jason Lepley was born and raised in Williamsport and has grown up in the firm of the Lepley, Engelman, Yaw & Wilk, beginning work there in his teenage years. He graduated from Lock Haven University in 2007 earning a Bachelor of Science in Secondary Education while also being certified as a teacher. With little teaching jobs available in the area, he returned to the firm and worked for over five years as a paralegal for family law while also holding membership in the Lycoming County Paralegal's Association. His passion for the law grew and his desire to help families through some of their darkest days prompted him to return to law school. He graduated from Widener University Commonwealth Law School in 2017.
His focus now is his family, his practice, and his love of all things competitive.
Jason Lepley - Admitted to the Pennsylvania Bar, 2017. Graduate of Lock Haven University, 2007, B.S. in Secondary Education. Graduated from Widener University Commonwealth Law School, J.D. 2017. Member of the American Bar Association, Lycoming County Law Association.