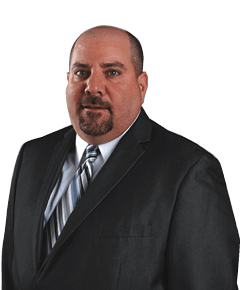 David Wilk
Personal Injury
Workers' Compensation
Wage Loss & Medical Benefits
Scarring Benefits
Lump Sum Settlements
Death Benefits
Real Estate
General Civil Litigation
David Wilk
For almost 10 years before joining Lepley, Engelman, Yaw & Wilk, my practice was 100% in the personal injury field. I worked for insurance companies defending personal injury lawsuits brought against their insureds. I have now brought the unique perspective of having worked on the other side of personal injury cases to this firm.
I believe that the unique insights and information I have gained from working with insurance companies and their claims representatives will prove to be an invaluable resource when it comes to handling your personal injury matter.
Having worked with insurance companies, I know how they think and how they value cases. I have also learned what information causes an insurance company to increase the offer they make on a particular case as well as what information causes them to decrease their evaluation in a particular case.
I believe the unique perspective that I can bring to your matter will enable me to achieve a desirable result in your case in a timely and cost efficient matter.
David Wilk earned his Juris Doctorate (J.D.) from the Syracuse College of Law in 1992 where he graduated cum laude. He also graduated cum laude from Lycoming College in 1989. He was law clerk to the Hon. Judge Clinton W. Smith in the Court of Common Pleas, Lycoming County from 1992 to 1994. He was admitted to the Pennsylvania Bar in 1992, the U. S. District Court for Middle District of Pennsylvania in 1994, and the U. S. Court of Appeals for the Third Circuit in 1996. Mr. Wilk is a member of the Pennsylvania Bar Association, the Lycoming Law Association.
140 East Third Street, Williamsport (570) 323-3768
238 Troy Street, Canton (570) 673-4081
320 Market Street, Lewisburg (570) 522-0505

(800) 422-5396
Contact us today!