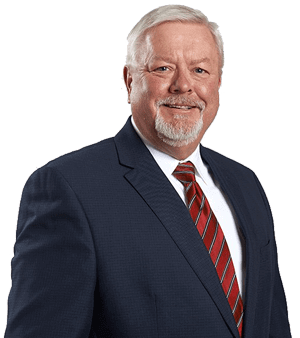 Gary L. Black
Workers' Compensation
Wage Loss & Medical Benefits
Scarring Benefits
Lump Sum Settlements
Death Benefits
Personal Injury
Real Estate
General Civil Litigation
GaryB@lepleylaw.com
Gary L. Black
For the past 30 years, my practice primarily has been devoted to representing employees in workers' compensation matters. I have handled hundreds of cases before Workers' Compensation Judges throughout central Pennsylvania.
During law school, I focused my studies on workers' compensation, employment and labor law issues. My interest in the rights of workers grew from the fact that my father, a trucker, was a life-long member of the Teamsters' Union. I am a long-standing member of the Workers' Compensation Section of the Pennsylvania Bar Association, which gives me access to the most current laws affecting injured workers in Pennsylvania.
Our firm can provide you with the representation you need to file a claim against your employer and its insurance company for lost wages, unpaid medical bills, facial or neck scarring, and death benefits for your spouse or children. We can also help defend you if your employer or its insurance company attempts to terminate or reduce your benefits. If you believe a lump sum settlement of your claim may be in your best interest, we can help to negotiate a settlement on your behalf which assures that you are receiving fair and just compensation for your work-related injury.
Gary L. Black - Admitted to the Ohio Bar, 1989, Pennsylvania Bar, 1990. Graduate of Grove City College, B.A. cum laude, 1984; Case Western Reserve University School of Law, J.D., cum laude, 1989. Member Pennsylvania Bar Association, Workers' Compensation Law Section, and Pennsylvania Association of Justice. Practice Areas - Workers' Compensation, Personal Injury, Real Estate